Speakers of the Baltic International Bank event
Baltic International Bank Investment Forum is a platform to discuss and share world-class expertise on wealth creation and succession, learn the newest investment management strategies and generate future business prospects.
---
MEET THE HONORABLE KEYNOTE SPEAKER OF THE INVESTMENT FORUM
---
CHARLES MORGAN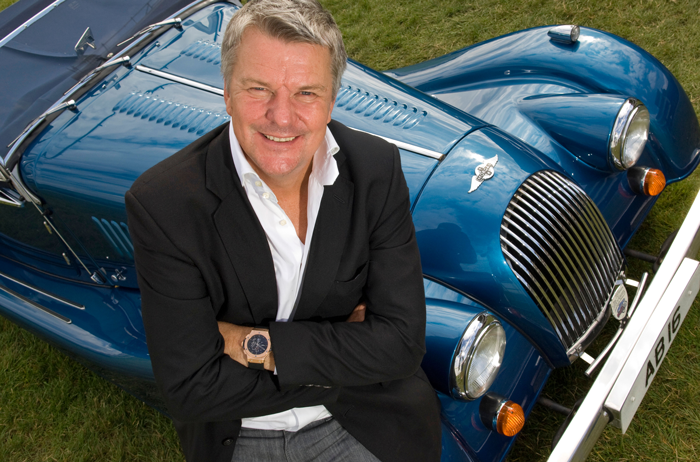 We present you with an exclusive opportunity to meet our honourable keynote speaker -  Charles Morgan. Grandson of the Founder and Shareholder of the family business run in three generations – British sports car company – Morgan Motor Company being the world's oldest privately owned motor manufacturer.
Morgan Motor Company is a family-owned manufacturer that hand-builds iconic British sports cars, famous the world over for their unique blend of craft, heritage and pure driving experience. A unique spirit of adventure and race-winning pedigree is represented in every car that is crafted.
Charles has lead the team that developed the first aluminium intensive vehicle and designed a chassis that meet the world safety standards but is 20% lighter than a comparable steel production.
Charles Morgan is planning to build cars that will be built on the innovation and heritage of his grandfather.
The Telegraph 
His book "Morgan 100 years" co-written with Gregory Houston Bowden has been acclaimed as the best car book of 2010 from the German Motor Press Club.
Charles Morgan manages the worldwide known brand and century of business heritage with ease and wit and will be happy to share his stories, emphasizing that family atmosphere at the factory in the beautiful spa town of Malvern, Worcestershire, is one that is cordially extended to all customers and enthusiasts.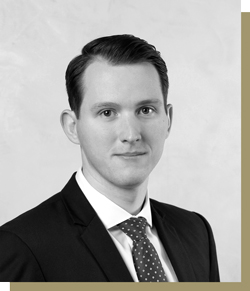 Oto Davidovs
"I am truly proud that this year's Forum panel will bring together internationally renowned professionals allowing the conference delegates to meet investment industry experts on local and global market scale. This is a great opportunity to learn more about investment climate in Baltic's and find out latest market trends of the industry!" 
Oto Davidovs is Head of Corporate Finance Department at Baltic International Bank. In Baltic International Bank Oto is leading placements of corporate bonds and working on development of investment products.
His previous professional experience includes client relationship management and credit analysis in Corporate Banking at one of the leading Scandinavian banks. He was responsible for more than 100m euro credit portfolio servicing the largest companies in Latvia from various industries.
Oto holds Economics and Finance degree from Stockholm School of Economics in Riga. "Always strive for the best version of yourself" – Oto is convinced.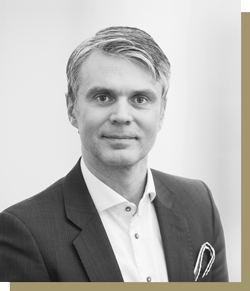 Aare Tammemäe
"Investing in the Baltic countries is becoming increasingly popular as people are getting wealthier and more aware of investment opportunities into Baltic private debt, bonds, real estate or other securities. Join our Panel discussion "Where to invest today?" to understand new investment possibilities in the Baltic securities, key trends for investing in the region and future perspectives!" 
Aare Tammemäe is Senior Partner at Redgate Capital, focusing on capital-raising and merger and acquisition services. Established in 2008, Redgate Capital is an independent investment bank from Estonia. No. 1 arranger of corporate bonds private placements in the Baltics.
Aare is an experienced industrial and banking professional. His banking, real estate and industry experience stretches back to 1995 when he worked as a mutual fund advisor at State Street Bank in Boston, USA. Later, he developed companies such as the Compensation Fund and Nordea into profitable enterprises.
Aare has earned MBA in Finance at Bentley University – McCallum Graduate School of Economics.
Aare is convinced that one of the most important reasons in investing is to ensure enjoyable retirement age. He believes in the rapid growth of the Baltic economies compared to many other European markets. Also he praises the advancement of local companies as to management expertise and corporate governance.
Aare has a positive outlook on the investment climate in Baltic's: "People have record high savings and technology makes it easier to access financial instruments via crowdfunding or P2P platforms. This trend most likely continues."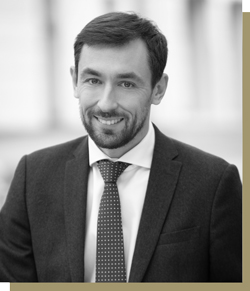 Deniss Kairans
"Investing in real estate requires thorough knowledge of the Baltic real estate market: retail, office and residential. People should avoid short-term thinking when adopting real estate investment decisions – they need to compare yields, think of long-term benefits." 
Deniss Kairans is a Partner at Colliers International Latvia. Colliers International is the leading commercial real estate services company, providing a full range of services to real estate occupiers, developers and investors on a local, national and international basis. Deniss has been responsible for the Colliers International Baltic region since 2005.
Asked about the current trends of the real estate investments in the Baltic's, Deniss tells that Baltic economy maintained its growth last year and the positive tendency continues in 2019. He explains that the Baltic office market has continued to demonstrate consistent activity, resulting in high development activity and buoyant demand. Baltic investors were the most active in the market, responsible for 65% of total volume in the Baltic States, followed by international and Nordic investors, accounting for 19% and 13% of total volume respectively.
His education includes Executive MBA at Stockholm School of Economics and MBA in Business Administration at RISEBA University. Deniss is also an opinion leader in the industry widely featured in Latvian business media and internet portals.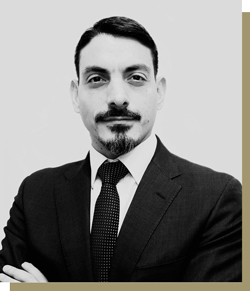 Alejandro Gonzalez
"I look forward to visiting Riga and engaging the panel and attendees in discussion. As a trader, investor and arranger of debentures, I am happy to share some of our insights on what the main requirements are for institutional issuers to access liquidity as well as for investors to participate in less liquid markets. The Baltic region has a lot of potential and we believe that many investors overlook its true value." 
Alejandro Gonzalez is a Senior Portfolio Manager at VB Capital Management and is responsible for Global High Yield and Emerging Market Investments. VB Capital Management AG is a Swiss based private investment firm with presence in Zug, Geneva, London and Sao Paulo. The company manages multi-sector fixed-income and equity portfolios including private and publicly traded companies. In addition, the company is a syndicate arranger, underwriter and originator of debenture issues. 
Alejandro's experience and reputation in the market over the last 20 years is underlined by his experience having led world class financial services teams through the Americas and Europe across the buy and sell side.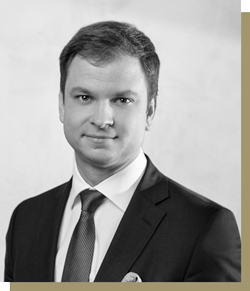 Viktors Bolbats
"I truly believe that it is Bank's mission to bring clients, investors and partners together in an Investment Forum as a platform for far-reaching positive impact. We want to connect our clients with leading investors, economists and asset managers to discuss the global outlook and future trends, as well as the opportunities and risks ahead."

Viktors Bolbats is the Chairman of Management Board at Baltic International Bank leading a team of executives at the bank focused on asset management and investment service and private banking. He started his career in the Baltic International Bank as Advisor to Chairman of the Management Board and Deputy Chairman of the Management Board becoming CEO in June 2018.
Prior to this Viktors Bolbats spent 8 years in different managerial positions in Corporate Banking and Relationship Management areas in financial sector in Latvia.
Viktors Bolbats is also a Co-chair of Strategic Development Committee of the Finance Latvia Association FNA. He is an opinion leader in finance sector widely featured in largest media of Latvia.
Viktors holds an MBA degree from Riga Business School and BSc in Economics and Business administration from Stockholm School of Economics in Riga. His interests include modern finance, team psychology and leadership topics. He enjoys travelling, reading and spending time with his family.
---
Baltic International Bank Investment Forum
Old money. New world!
24 May 2019 | Riga
---
[{"Jochen-Wermuth-ENG.jpg":0,"Danilo-Turk-ENG.jpg":1,"Ian-Goldin-ENG.jpg":2,"Donald-Trump-ENG.jpg":3,"Kjell-A-Nordstrom-ENG.jpg":4}]