Dress code
 For Man
---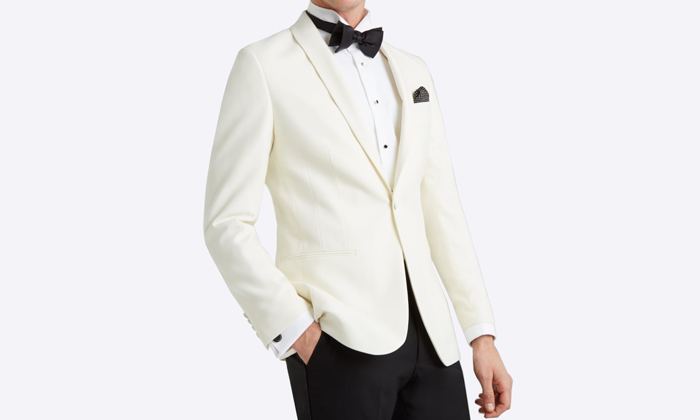 A dinner jacket (also called a tuxedo in the United States) of white wool with silk jacket lapels and facings (usually grosgrain or satin) on a shawl lapel, peaked lapel or notched lapel although they (like peaked and shawl) were used (though somewhat rarely) in some of the early forms of the garment.
Trousers with a single silk or satin braid covering the outer seams, uncuffed and worn with braces.
A black low-cut waistcoat or a cummerbund.
A white dress shirt (a marcella or pleated bib is traditional) with double (or "french") cuffs and a turndown collar. While the turndown is most appropriately semi-formal, the attached wing collar has been popular with American men since the 1980s.
A black silk bow tie matching the lapel facings.
Black shoes — traditionally patent leather court shoes (pumps); now often highly polished or patent leather Oxford dress shoes instead (without brogueing).
For Woman 
---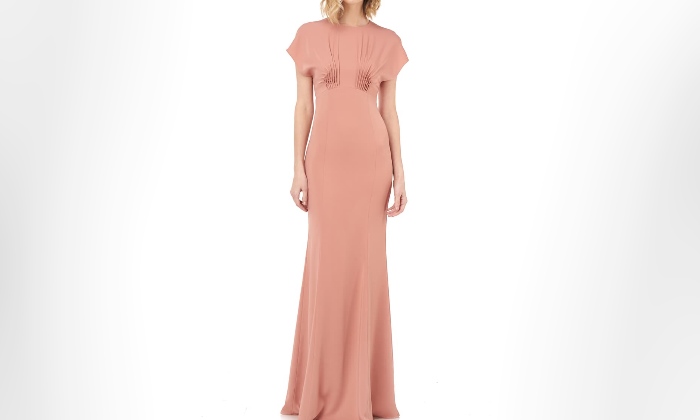 A floor-length dress or gown.
The traditional style of dress for this code includes a lightweight, and minimal jewellery.