Latvia 100, Baltic International Bank - 25!
2018 is a momentous year both for Bank and for our country. Latvia will be celebrating its centennial anniversary, and we are marking Bank's 25-year milestone.
Whatever you do in life, do it with all your heart. Living by this motto, we've spent each of the 9132 days or 25 years since the foundation of Baltic International Bank.Valeri Belokon
During these 25 years, Baltic International Bank focused increasingly on supporting Latvian literature, arts, culture, environment and the general public.  
---
Latvian culture and people are my heartfelt affair
Throughout the quarter-century period, we had enriched your life with new opportunities and unforgettable impressions as well as boosted the prosperity of your families of today and generations of tomorrow.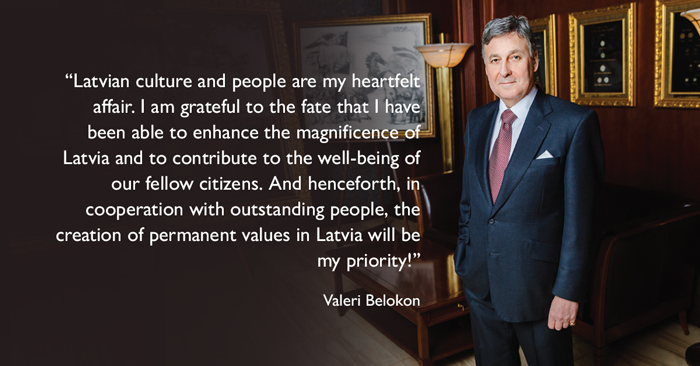 ---
25 main support projects to Latvia and the world
We have worked a lot during these 25 years. We have celebrated our own achievements and those of our clients in Latvia and worldwide. During this period, we have also actively supported Latvia's society, culture, arts and science. We are grateful for every person we have met on our way, every opportunity taken that helped us advance not only as a bank, but also provide support to Latvia's growth in various areas.
---
Read more on Baltic International Bank performance and achievements
---
25 – this is a good beginning!
Latvia's centenary and a quarter-century since the foundation of Baltic International Bank – these notable events not only dominate through the entire year of 2018, but they also are symbolically reflected in the latest commemorative medal that is added to Bank's collection of medals. The medal has been designed by one of the most outstanding graphic designers in Latvia Laimonis Šēnbergs. "25 – this is a good beginning," says Šēnbergs in his story on the creation of the medal design.
---
 Project "Bibliotēka"

What is literature and what is library? Answers to these questions are being searched in the Baltic International Bank initiative "Bibliotēka" (Library). We invite Latvian writers and other active creators of the Latvian literary life to share stories about the importance of literature in their lives, stories about personal libraries, their contents, emotional and professional value.  Discover literature in amazing video series!
---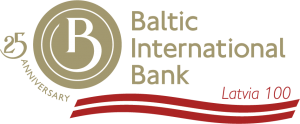 [{"VAIRA-Vike-Freiberga_EN-1.png":0,"Dace-MELNBARDE_EN-1.png":1,"Nora-Ikstena-ENG-1-1.png":2,"Nora-Ikstena-ENG-2-1.png-1.png":3,"Arnis-KAKTINS_ENG-1.png":4,"Andra-Konste_EN-1-1.png":5,"Ramona-Umblija_en-1.png":6,"Andris-Vilks_en-1-1.png":7,"Andris-Vilks_en-2-1.png":8,"Karina-PETERSONE_en-1.png":9,"Zbignev-Stankevich-ENG-1-1.png":10,"Zbignev-Stankevich-ENG-2-1.png":11,"Zbignev-Stankevich-ENG-3-1.png":12},{"LALIGABA-ENG.png":0,"Blumbergs-ENG.png":1,"Auzers-ENG.png":2,"Zelta-Zirgs-ENG.png":3,"LNMM-app-ENG.png":4,"Vaira-Vike-Freiberga-ENG.png":5,"Latvijas-vitrazu-meistari-ENG.png":6,"Who-is-who-ENG.png":7,"Terra-mariana-ENG.png":8,"Tennis-cup-ENG.png":9,"Rigas-kugniecibas-muzejs-ENG.png":10,"Pieminas-monetas-ENG.png":11,"Barishnikov-ENG.png":12,"Opera-ENG.png":13,"Opera-Aida-ENG.png":14,"Mes.Latvija.XX-gadsimts-ENG.png":15,"Literaturas-atbalsts-ENG.png":16,"Labdaribas-projekti-ENG.png":17,"Latvijas-enciklopedija-ENG.png":18,"Latvijas-barometrs-ENG.png":19,"Latvijas-amatnieki-ENG.png":20,"Katolu-baznica-ENG.png":21,"Ka-gut-panakumus-ENG.png":22,"Commercialization-reactor-ENG.png":23,"Blackpool-ENG.png":24}]