Baltic International Bank: a Newly-Composed Council Commences Its Operation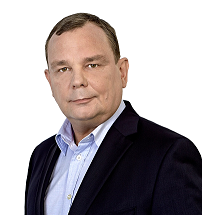 In January 2016, a newly-composed Council of JSC "Baltiс International Bank"started its operation. The three-member Council comprises Valeri Belokon and Vlada Belokon, the both re-elected for a further term of office, and the newly-elected Andris Ozolins.
Council member A.Ozolins emphasises: as a niche player that employs a professional and motivated team, Baltic International Bank has vast potential for developing wealth-management services geared towards affluent families. Furthermore, Bank's senior management has a profound understanding of the challenges facing the financial sector and the ability to see and use opportunities stemming from the new situation. I'm delighted to share my experience and to actively co-operate in devising Bank's strategy whose implementation will bolster a sustainable development and stable profit growth in the long term."
Andris Ozolins is a high-calibre expert on the banking industry. His multiple-year experience in the banking sector both in Latvia and abroad will enable BIB to enhance its corporate governance in accordance with best practice standards.
Highlights of professional experience of Andris Ozolins:
Adviser to the Chairperson of the Council, JSC "Baltic International Bank", appointed July  2015
A member of the Supervisory Council, AS "Reverta", 2014 to June 2015
A member of the Supervisory Council, AS "Kredītinformācijas birojs" (a credit bureau, or credit reference agency), 2013 to 2014
A member of the Board and the Chairperson of the Board (from 2004), AS DNB Banka (a commercial bank), 1999 to 2012
Board member (in charge of retail and corporate business in the Baltic States, Poland, and Denmark), DNB NORD Bank ASA, 2010 to 2011.
The newly-composed Council was elected on 27 November 2015 by the extraordinary general meeting of the shareholders. The members of the Council will each serve a 5-year term starting from 4 January 2016.
Andris Ozolins does not own voting shares of JSC Baltic International Bank.