Baltic International Bank Announces Management Board Changes
After 15 years and a half at the successful service on Bank's Management Board, Alon Nodelman has decided to resign from his post as Management Board member. He will focus more on his role of the Chief Accounting Officer and on managing the Department's operations.
Bank's management team supports Alon's decision and thanks him for his dedication and commitment in serving on the Management Board over these many years.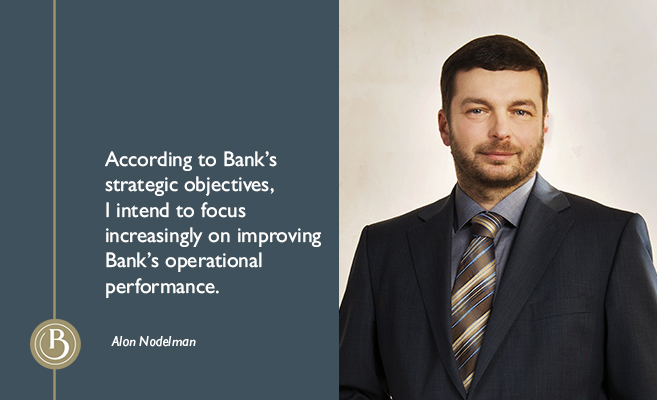 Specifically, Alon Nodelman said the following words: "According to Bank's strategic objectives, I intend to focus increasingly on improving Bank's operational performance. Maintenance of the highest quality of transactions and accounting is key to ensuring Bank's overall performance excellence. I would like to express my sincere thanks to my colleagues for our successful work together as Management Board members!"
Commenting on Alon Nodelman's departure as a member of the Management Board, the Chairperson of the Management Board Viktor Bolbat said as follows: "He is a highly competent senior-level professional and possesses a perfect mix of in-depth skills and extensive expertise in executive management, financial management, and Bank's operations. As a notable team member in Bank's transformation process, he will continue devoting his vast experience to the areas of greatest concern associated with creating the most optimal model of Bank's business. I am grateful to Alon for his tireless work and I support his decision."