Commercialization Reactor: Presentation of Business Projects to Investors
On Thursday, 26 March, a Start-up Support Programme 9' Demo Day event was held in Bank's premises. Ten budding entrepreneurs presented their innovative high-tech business ideas with a clear intention to raise money for further development of their projects.
In her opening speech, the Chairperson of the Board Ilona Gulchak said: "Baltic International Bank has sponsored Commercialization Reactor for several years and intends to continue doing so. We're highly interested in that as many as possible sustainable innovative business projects in Latvia come to light. We're proud to count among our customers several active investors who have invested their money in projects supported by Commercialization Reactor. The young entrepreneurs prove their worthiness by their words and deeds.  I'm just admiring both budding entrepreneurs, who eagerly defend and cherish their projects, and investors who are ready to take risks and support the daring business ideas whose potential is yet to be unleashed."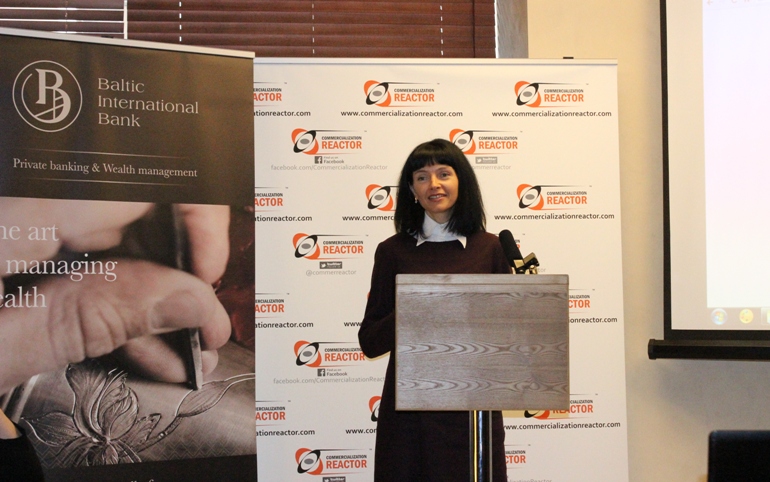 Commercialization Reactor's program is designed specifically to support start-ups and which brings together scientists from different countries and budding entrepreneurs from Latvia, Russia, Kazakhstan, Ukraine, Armenia and Georgia. During the past half-year, the participants of the program have succeeded to commercialize a number of scientific ideas based on technologies such as nano, bio, green technology, safety technology, and others.
The event attendees were presented various interesting inventions, including an automatic, remotely operated small-size sensor that is used in ski resorts and provides a three-dimensional map of the snowpack with the parameters; a stress-mitigation sensor device that is connected to a computer or smart-phone and enables the user to control the breathing rhythm; a new bio-product designed to reduce environment pollution; concentrating solar power technology, and others. To-be-raised investment amounts, which are required at the current development stage, are ranging from EUR 10 000 to EUR 200 000.
The innovative business ideas were presented to private investors, institutional investors, and representatives of various venture capital funds from Latvia, Estonia, and other European countries.
"Investors are showing ever-growing interest in Commercialization Reactor, and the forum is becoming easily recognisable. We're proud for having a steady circle of investors. The underlying factors include a high quality of the new business projects, a determined action, engagement and profound knowledge of budding entrepreneurs," Commercialization Reactor's, representative Ella Kalnina said.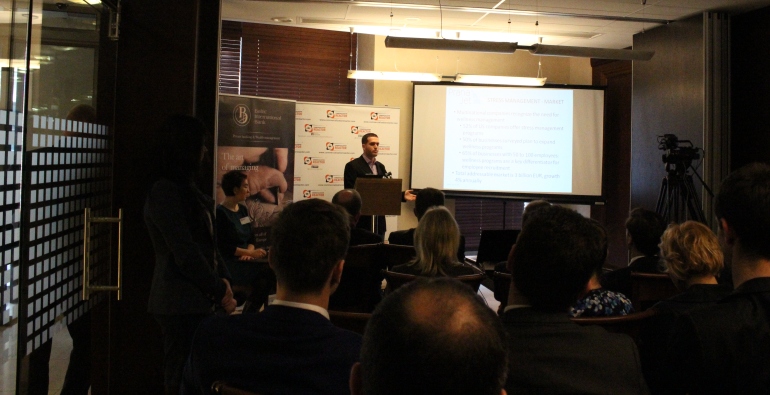 Commercialization Reactor was first launched in 2009 and has become a successful platform operating of the regional scale. Since then, 30 new enterprises have been established in Latvia and raised in total more than EUR 3 million in pre-seed and seed capital. The forum provides all-round support to commercialisation of the ideas, supports the launch of new start-ups, provides advice, and supports young entrepreneurs.