Bank's Employees Participate in the Big Cleanup Campaign
On Saturday 25 April 2015, Bank's employees took part in Latvia-wide environmental cleanup. They travelled to their specific site to clean up polluted locations around the bike trail stretching from Imanta (an administrative unit of Riga) to the Volvo Sports Centre. The cleanup involved litter-picking and removal of rubbish to make the areas look clean, tidy and litter free.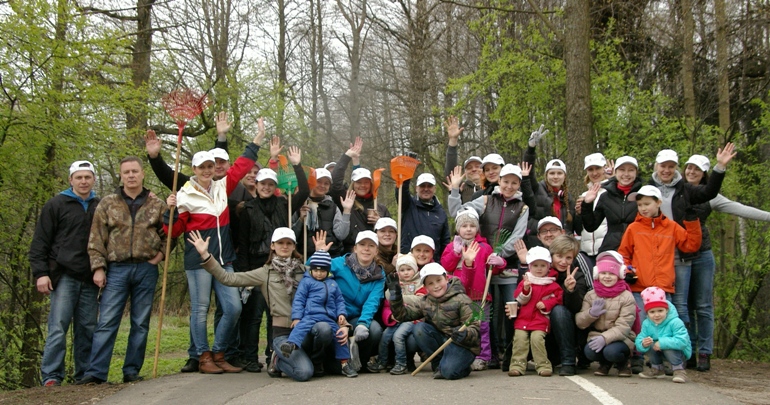 "We're delighted that our people engaged in the voluntary cleanup activities. More than 60 employees found time to pool together with their family members, including children, and on their day-off came to the cleanup site. Thus, they have demonstrated unwavering commitment to act in a socially responsible and sustainable manner in respect of their workplace and surrounding environment," the Head of Bank's Strategic Planning Department Jekaterina Kuznecova emphasised.
Together, we've collected 252 bags of rubbish. This year, the aim was not only to pick litter and clean up waste, but also to put hedges around anthills and to build birdhouses.
In accordance with its Environmental Protection Policy, Bank supports efforts targeted towards minimising negative environmental impacts and providing the opportunity to live in clean and well-maintained environment.