Bank's Shareholder Sponsors the Release of Ex-President's Book
Shortly before Easter, Bank's shareholder Valeri Belokon participated in the presentation of the book "The Threefold Sun. The Meteorological Sun. The Bright Sun" ("Trejādas saules. Meteoroloģiskā saule. Gaišā saule").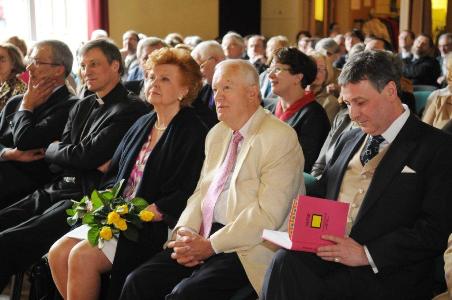 The book is written by Latvia's Ex-President Vaira Vike-Freiberga dedicated specifically to Latvian folksongs based on traditional poetry called dainas.
The book celebration event brought together His Excellency Metropolitan Archbishop of the Roman Catholic Archdiocese of Riga Zbignev Stankevich, Director of the Latvian Institute Karina Petersone, other publicly acknowledged thinkers, representatives of the intellectual elite, and politicians.
Designed by a famous Latvian artist Ilmars Blumbergs, the book was published with the support of Valeri Belokon. This is a second book whose release appeared to have been sponsored by Bank's shareholder. The first one was Vaira Vike-Freiberga's collection of essays titled "Culture and Latvianity" ("Kultūra un latvietība"), published in spring 2010.