Baltic International Bank Bond Offer Programme No3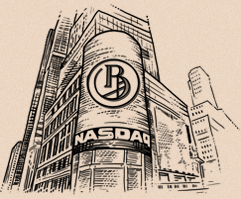 On 10 May 2016, the Board of the Financial and Capital Market Commission (FCMC) made the decision to register the Base Prospectus of Bond Offer Programme No 3 (Prospectus) of JSC "Baltic International Bank" (Bank). Under the Bond Offer Programme No 3, the Bank will issue its bonds worth up to EUR 15'000'000.00 (fifteen million euros), having maturities of 1 to 10 years, denominated in EUR, USD and GBP, with fixed or floating interest rate.
The FCMC's Board stated that the Bank has the right to make the public offer of the bonds described in the Prospectus.
In conformity with the Prospectus and the Board's decision of 10 May 2016, each of the public offers must be made in accordance with the final terms of an individual Bond Series.
The Bank intends to list its bonds on the Baltic Bonds List maintained by Nasdaq Riga.
Under the Bond Offer Programme, both conventional and subordinated bonds may be issued as vehicle for raising subordinated capital.