Baltic International Bank takes part in the Riga Marathon for the first time
On Sunday, 17 May, the 25th Riga Marathon brought together 25 931 people from 69 countries. This year, Bank's team of 27 participants for the first time took the roads to run the race distances of 42 km, 21 km, 10 km and 5 km.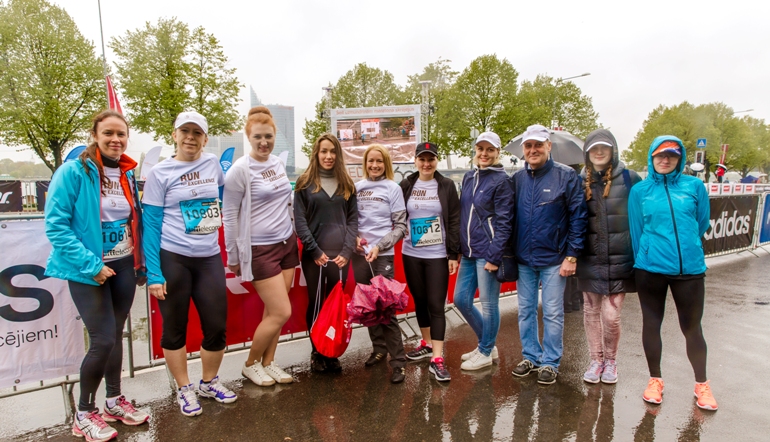 The beginners ran their first 5K and 10K distances, while experienced competitors ran the 21K and 42K.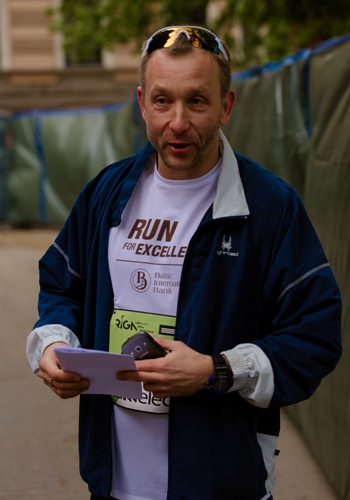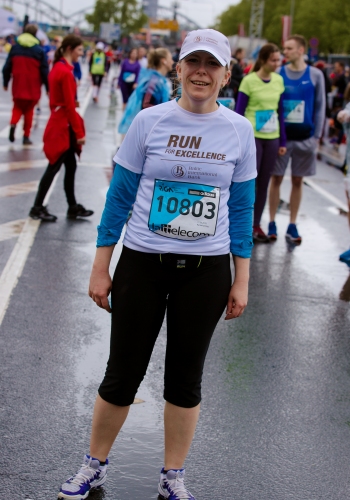 Spurred on by her fellow colleagues, Yulia was a first-time marathon runner. "As a novice runner, I've got so many amazing impressions. I was especially surprised by the scale of the event and the awesome atmosphere. I love that so many people have gathered to participate in this serious sports activity. We've decided to run the marathon, and we've been running as a unified team! Today, many runners have run their first marathon, and I'm proud to have done my first 5K. The Marathon is not only a major sporting event. One of the most important aspects is its crucial role in fostering the development of your personality. It helps you set clear and achievable goals. I'm pleased with this year's result (placed 348th). Next year I'm planning to run the 10K race!"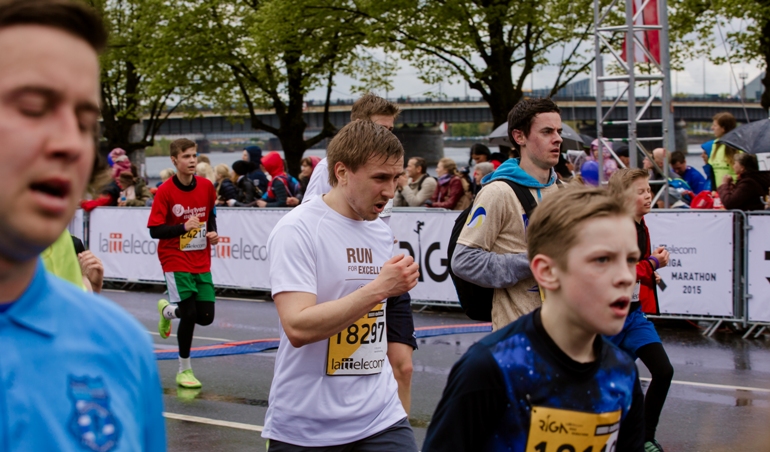 For our private banker Intars, running is his favourite sports and a way to relax: "It means so much to me and I really enjoy running.  I participate in running competitions two or three times every year. I usually run a half-marathon, a marathon and an ultra-marathon. The 2015 Riga Marathon is my second competition, and I feel quite satisfied with my result since I have set my personal half-marathon record. I'm happy to be part of Bank's team because team spirit brings the enormous strength of solidarity!"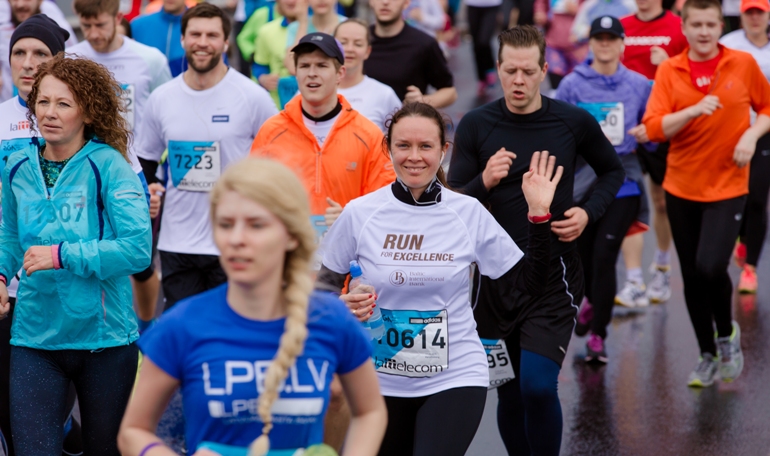 For the Chairperson of the Board Ilona Gulchak, this marathon was something special. She ran the full distance for the first time: "Running provides a perfect opportunity to switch off from the daily routine, escape from the haste and hustle of everyday life, and think over matters calmly. I'm committed to the motto "Motion is life". With a clear goal in mind, one can achieve a lot. Although I did not have enough time to prepare for the marathon, I'm pleased with the result attained. The things that have inspired me most were the presence of and support from my colleagues. And I would therefore thank them for that!"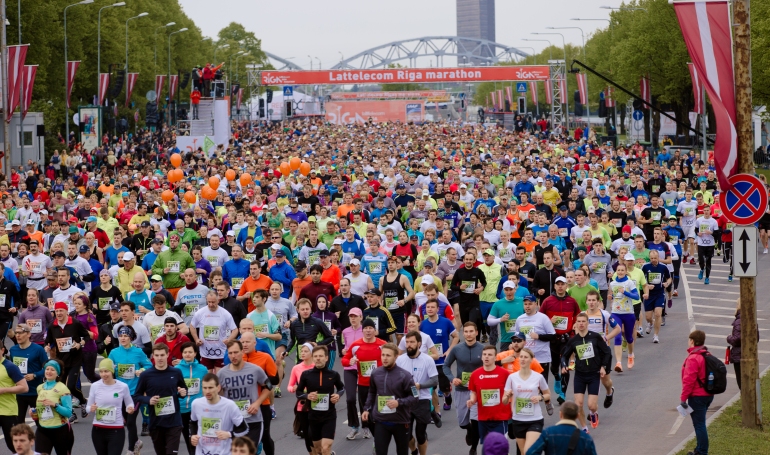 Of the 27-member team, 2 participants ran the 42K, 3 participants ran the 21K, 8 participants ran the 10K, and 14 participants ran the 5K.
The Riga Marathon was established in 1991 to be a major racing event in Latvia. The Riga Marathon was awarded the IAAF Bronze Label for the fourth consecutive time.