Donald Trump John Jr. told about their family business at the conference hosted by Baltic International Bank
In May, Baltic International Bank held its 14th Annual Conference in Riga. The theme of this year's conference was "Family Business Continuity and Bringing-Up New Generation".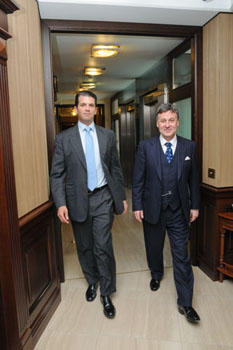 Donald Trump Jr. was invited as a keynote speaker to the conference. Donald Trump Jr., the eldest son of real-estate tycoon and billionaire Donald. J. Trump, is the Executive Vice President at The Trump Organization.
 "I enjoy frequenting various events as a guest speaker throughout the world. Generally, my focus topics include real estate and entrepreneurship. And now I'm here. For me, this is a bit of a unique situation since I can speak about many-generation family business. I'm quite clued up on all aspects discussed here today," Donald Trump Jr. said. "The issue means a lot to me personally and to my family. Frankly, I've rarely got a chance of taking the plunge into the topic.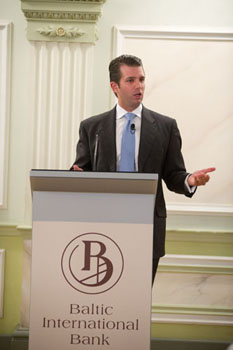 When I was told about the upcoming conference, I was pleasantly surprised. And the reason to feel that way was that, in my judgment, your vision is purposefully far-reaching. It's not merely about responding to today's challenges: let's say that I have children and what do I want them to do? Surely, the topic is pretty catchy and I'm interested in discussing."
The speaker and conference participants talked over some major aspects of family business, such as family values, the importance of high-quality education, intergenerational transfer of the family's wealth, family business succession and other related issues.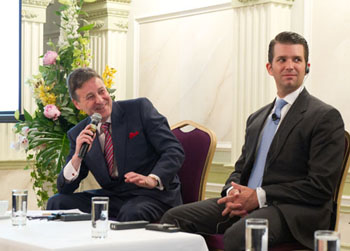 The attendees were very pleased to hear first-hand about the experience of Donald Trump's dynasty and shared their opinions about upbringing of the young people who would inherit the family business.
"We're happy to see our guests showing great interest in discussing the theme. It is quite evident that family and succession are issues of vital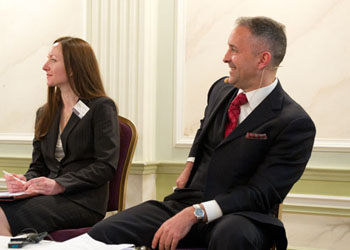 . The theme is very close to us. We believe that family businesses should go beyond the pursuit of immediate profit. Rather, they should be forward-looking," said Valeri Belokon, the founder of Baltic International Bank and the Chairperson of the Council. "As a family-office bank, we aim to build up long-standing relationships with a specific focus placed on generation continuity. We think that such an approach has proved to be very effective -- we've already been providing banking services to second-generation customers."   
During the conference, Donald Trump Jr. gave an exclusive interview to Latvian magazine Open City. The interview will be published in June's edition.