Capital adequacy ratio of Baltic International Bank exceeds the regulatory threshold
In Q1 2020, JSC Baltic International Bank was active in continuing the implementation of the previously defined business strategy, strengthening its position as a local capital bank and focusing on sustainable development and working with local customers in the long term.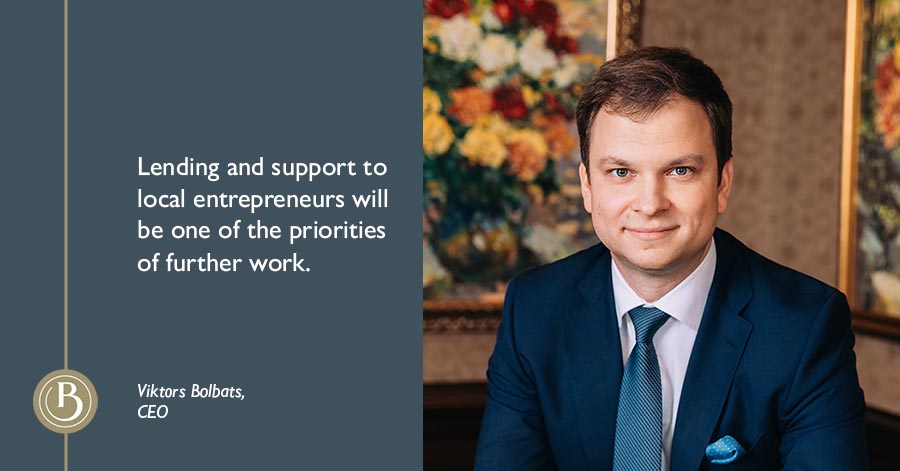 The Bank strengthened its capital adequacy ratios, which reached 17.31% (total capital adequacy ratio) as of 31 March 2020, exceeding the requirements set by the FCMC. As of 31 March 2020, the Bank's liquidity coverage ratio (LCR) amounted to 176%, significantly exceeding the requirements set by the FCMC. These ratios will make it possible to resume lending in the remaining quarters of 2020.
Evaluating the progress made in the first three months of the year, Viktors Bolbats, Chairman of the Board of Baltic International Bank, points out: "At the beginning of the year, we continued the transformation process, which was launched back in 2017 and became particularly pronounced in the next two years. We can say that the start of 2020 marked the completion of an extensive stage of work, covering structural transformations in various aspects, including changes in the customer portfolio, the offer of products and the customer service model. We have approved the Bank's operational strategy for the next three years.
In Q1 2020, the Bank finalized its capital strengthening plan and continued work on the quality of risk assets, which also provided for the creation of additional provisions. This was the main reason for the loss in Q1.
Lending and support to local entrepreneurs will be one of the priorities of further work, and our advantage as a local capital bank is that the owners and management of the Bank are here in Latvia, we can see and understand the situation and we can make prompt decisions, and this is exactly what entrepreneurs in Latvia need at the moment, so that Latvian business dominates our assets.
In addition, we have worked to ensure that a wide range of digital services is made available to customers – both in connection with the new Internet banking and by introducing possibilities to serve the customer regardless of his or her location. The state of emergency in the country has demonstrated that we are ready to provide all the necessary Bank's services to the customer remotely."
The full report for Q1 2020 is available here.