Baltic International Bank receives the Gold Award from the Sustainability Index and the Status of Family-Friendly Enterprise
Yesterday, on 1 June, the results of the annual Sustainability Index were announced. We are proud of having received the highest-level gold award! Bank's strategy is geared towards sustainable development and responsible investments. Over the past years, Bank has implemented a vast array of initiatives specific to socially responsible businesses. Throughout 2016, Bank devoted special efforts to enhance corporate governance, improve workplace environment, and carry out measures aimed at environmental protection. Bank supported culture- and art-related projects of great importance for Latvia and launched new socially significant projects. As the Gold Award holder, we are extremely proud to have been awarded by the Sustainability Index for our performance!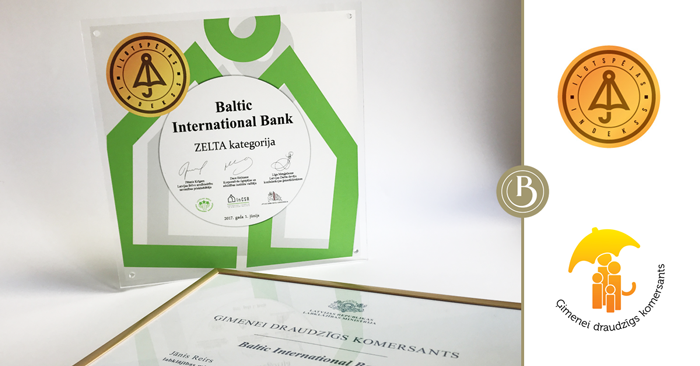 This week, Bank has received one more award in recognition of our sustainable and socially responsible performance. For the first time, Bank has received the Status of Family-Friendly Enterprise. The status has been assigned to 31 Latvian enterprises which adhere, in their daily activities, to the principles underpinning family-friendly enterprise. We are proud to be a good employer for our team members and a reliable partner for our customers!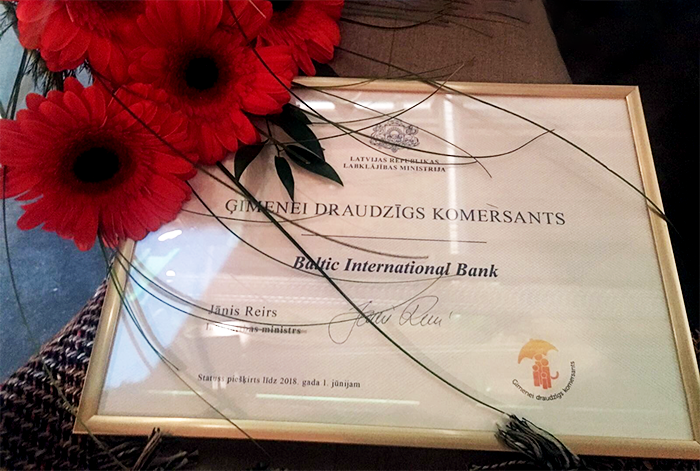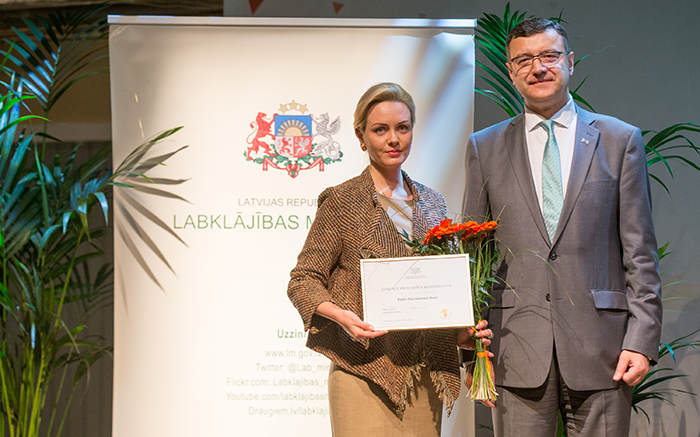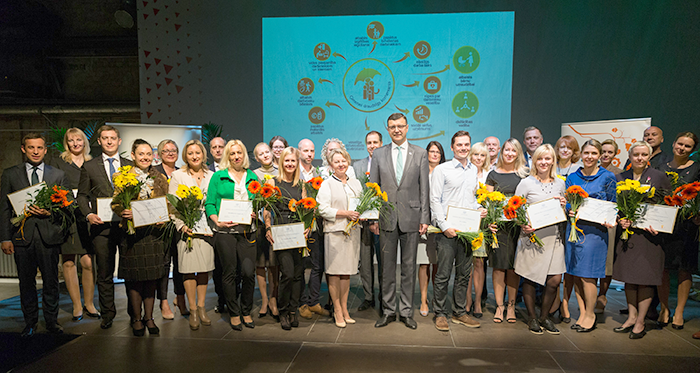 The Sustainability Index is a strategic management tool based on internationally recognised methodology that helps companies to assess their business sustainability and level of corporate responsibility in five areas: strategy, market relations, working environment, ecology, and society. The Sustainability Index is organized by the Institute of Corporate Sustainability and Responsibility (ICSR) in cooperation with the Employers' Confederation of Latvia (LDDK) and the Free Trade Union Confederation of Latvia (LBAS). Bank earned the Bronze Award in 2014 and then the Silver Award in 2016 in the annual Sustainability Index. This year, Bank has been named the recipient of the Gold Award.
The Welfare Ministry of the Republic of Latvia assigns the Status of Family-Friendly Enterprise. This year, the status has been assigned for the tenth consecutive time for the purpose of popularizing the very idea of a family-friendly enterprise and involving more and more new enterprise into the process. In close liaison with the Sustainability Index, the enterprises have been developing (since 2011) the criteria relevant to implementing the family-friendly policy. The criteria are included into the survey sheet of the Sustainability Index.