High level conference on transport cooperation with China will be held with the support of Baltic International Bank
On 3 and 4 June, the Ministry of Foreign Affairs in cooperation with the Ministry of Transport holds one of the most significant events in Latvia's foreign policy and the largest forum in this country's transport sector – the Riga High Level Conference on Transport, Logistics and Trade Routes, "Connecting Asia with Europe". The forum is supported by Baltic International Bank and aims at promoting debate among policy-makers, businesses and think-tanks on the development of transport connections and trade routes.

"Latvia's advantages include the country's strategic location and its ability to deliver logistics and transportation solutions to support east-west traffic flows. China and other Asian countries attach particular importance to this issue. A mutual discussion therefore provides a unique opportunity of finding win-win solutions. As a member of the Latvia - China Business Council, Baltic International Bank strongly believes that the co-operation with Asian countries promises great potential in trade finance and the provision of banking services to Asian companies operating in Europe," says Ilona Gulchak, the Chairperson of Bank's Board.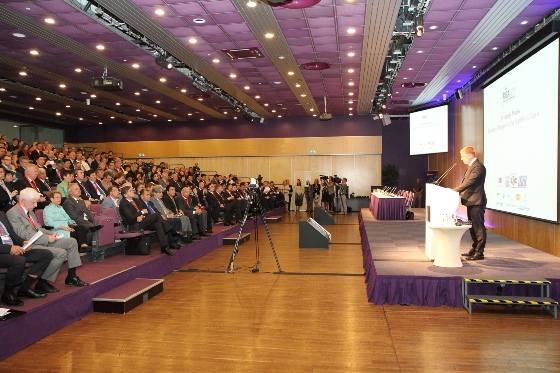 The forum is held within the framework of China and Central and Eastern Europe cooperation programme (16+1). The opening addresses will be delivered by the Minister of Foreign Affairs of Latvia Edgars Rinkēvičs, the Minister of Transport  Anrijs Matīss and the Vice Minister of the Chinese Ministry of Transport  Weng Mengyong. Alongside the highest-ranking Latvian and Chinese officials, the participants include ministers or deputy ministers from Belarus, Bulgaria, Croatia, Estonia, Lithuania, Kyrgyzstan, Mongolia, Romania and Tajikistan.
The forum also brings together more than 100 enterprises from the transport, trade and financial sectors.  Besides the leading Latvian companies, representatives from the following businesses will attend: Export&Import Bank of China, China Communications Construction Company Ltd., China Railway Corportation (China); JSC Russian Railways (РЖД), Fesco, Volga Dnepr (Russia); Deutsche Bahn AG (Germany); KTZ (Kazakhstan); Portek (Singapore); DLA (USA) and others.
This is the third high level transport conference organised in Latvia. In 2012 and 2013 the conference themes were related to commercialisation of the Northern Distribution Network. Building on the conclusions by the participants of last year's workshop, Arteries connecting the Heart of Asia to the Global World, the debate this year will address Europe's cooperation with China and Asia as a whole.
The China and Central and Eastern European Cooperation Programme (16+1)is an initiative by the People's Republic of China for cooperation with 11 European Union member states and 5 Balkan countries. It aims at promoting cooperation in investment, finance, transport, culture, education, science, tourism, agriculture and other sectors. Latvia has undertaken to organise a high-level transportation conference within the framework of this format.