Chairperson of the Council Valeri Belokon participates in the First International Forum on Energy Security for the Future
Held in Monaco, the Forum is the first international initiative in the field of power safety for popularization of alternative energy sources in Europe. The Forum was opened by His Serene Highness Albert II, Sovereign Prince of Monaco. The Forum  brought together politicians, diplomats, statesmen, journalists, analysts and businessmen from more than 10 countries of Europe, including President of Poland (1995-2005) Alexander Kwasniewski (1995-2005), Vice Chancellor of Germany (1998-2005) Joschka Fischer, President of the Parliamentary Assembly of the OSCE Ilkka Kanerva, European Commissioner for Energy 2004 and 2009 Andris Piebalgs, and the Chairperson of the Council of Baltic International Bank and patron Valeri Belokon.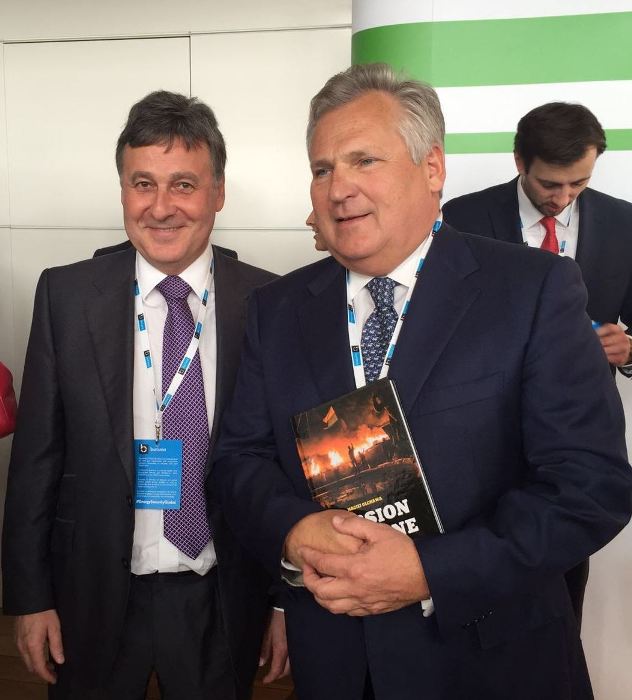 Valeri Belokon and Alexander Kwasniewski
The Monaco Forum promises to become the largest public institution of green diplomacy in continental Europe which supports the clear and equal in rights dialogue between the states, the governments, business and a civil society about necessity of transition to new ecological standards of vital activity and use of renewed energy sources for economic life.
The participants discussed new ideas and views about ways of power safety development in Europe by developing renewable and alternative energy sources. The Prince of Monaco Albert II is the eager supporter of the Forum and the adherent of pure power and supports the newest ecological initiatives.