Riga Has Been Recognised As One of the World's Financial Centres
Riga has been for the first time included in the Global Financial Centres Index and is ranked 71st among 86 global finance centres.
Whereas, in the list of financial centres of Eastern Europe and Central Asia Riga is ranked 5thbehind Istanbul, Warsaw, Prague and Moscow. It proves that the Latvian banking sector has traditionally and gradually turned into a regional finance centre.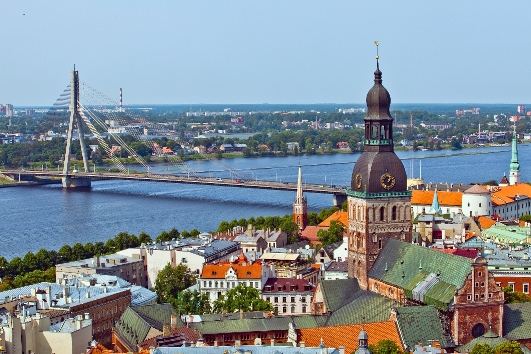 Tallinn is also included in the index (ranked 78th in the latest index), whereas at the top of the list there are such global financial centres as London, New York and Singapore.
The respectable Global Financial Centres Index has been compiled and published since 2005 and is regularly updated twice a year, i.e. in March and September. The Long Finance initiative, producer of the Global Financial Centres Index, unites investment researchers with the purpose to share opinion on environmental, social and good governance matters with policy-makers and society. More information about the index is available here.