Bank-Issued Commemorative Medal Terra Mariana presented to Pope Francis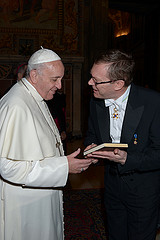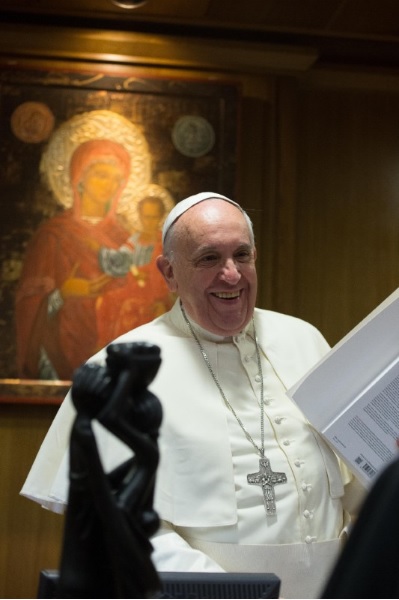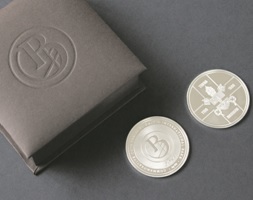 The Latvian Ambassador to the Holy See Dr Einars Semanis met with His Holiness Pope Francis on 17 June 2015. Einars Semanis conveyed the heartiest greetings and best wishes from the Latvian people, the current President of Latvia Andris Berzins, and Latvia's newly-elected President Raimonds Vejonis. The Ambassador has once again extended an invitation to Pope Francis to visit Latvia. Pope Francis has expressed his gratitude to Einars Semanis for the Ambassador's significant contribution to strengthening the good relations between the Holy See and Latvia. During the meeting, the Ambassador presented a silver commemorative medal Terra Mariana to Pope Francis.
Issued by Bank at the end of 2014, the commemorative medal was dedicated to the reissuance of the historical album "Terra Mariana: 1186 - 1888", the result of the collaborative effort by the National Library of Latvia and the Vatican Apostolic Library. The album focuses on the 700-year history of the lands once known as Livonia. Terra Mariana (Land of Mary) was the official name for Medieval Livonia.  In the Baltic States, there are no equal-value analogues of the unique album in terms of concept, content and design. Importantly, the project was sponsored by the Chairperson of Bank's Council and patron of arts Valeri Belokon.