Weekly financial market overview 29.06.-05.07.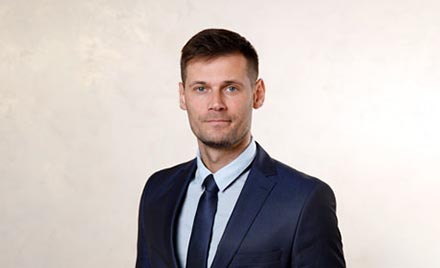 Main events of the previous week
---
According to The Wall Street Journal, Saudi Arabia promised to start a new price war in the oil market, if other members of the agreement to reduce oil production do not compensate for non-compliance with quotas. According to the publication, Saudi prince Abdulaziz bin Salman Al Saud recently delivered an ultimatum to Angola and Nigeria, demanding that their leaders announce a clear plan to reduce oil production. During the OPEC videoconference on June 18, representatives of these countries stated that they were not ready to undertake specific obligations to limit production volumes. In response, Saudi Arabia made it clear that it was ready to start selling oil again at a reduced price, which would harm the economies of Angola and Nigeria. The previous agreement was signed by OPEC participants and countries outside the cartel, including Russia, on April 12. It began to operate on May 1. According to the initial conditions, it was planned that in period from May-June the parties involved will reduce oil production by 9.7 million barrels per day. Then they had to proceed to a gradual increase: since July, the reduction was to amount to 7.7 million barrels per day, and from January 2021 to April 2022 - 5.8 million barrels per day. Yet in early June, the parties involved changed the terms and agreed to extend the current agreement to reduce oil production until the end of July. At the same time, countries that failed to fully comply with the terms of the agreement, pledged to compensate for non-compliance with quotas over the next three months - July, August and September.
There has been a record increase in the number of people infected with coronavirus in the United States. Last week, more than 50 thousand new cases were detected in the country daily. At the same time, in early June, according to the US CDC, approximately 14 thousand new infections were recorded each day. Then many states began quitting quarantine and lifting restrictive measures. Now states such as California, Texas, Florida, Arizona and Georgia have become new epicenters of the disease, they are gradually returning bans, closing restaurants and cafes, parks and other public places. WHO continues to record daily increase in new cases of coronavirus that now stands at global record highs, which gives a reason to talk about the risks of the second wave spread of the coronavirus.
Economic data
---
US. The unemployment rate in June fell by 2.2 percentage points to 11.1%, and the number of new jobs in the non-agricultural sector amounted to 4 million 800 thousand, which is 1 million 800 thousand more than expected and 2 million 100 thousand more than a month earlier.
Initial jobless claims for the week was recorded in the amount of 1 million 427 thousand, which is 55 thousand less than the week before yet 72 thousand more than predicted by analysts.
Eurozone. The consumer price index in June rose by 0.3% compared to May; annual inflation also amounted to 0.3% in June. The growth of the core inflation rate excluding food and energy resources in June amounted to 0.8% yoy.
The unemployment rate in May rose by 0.1 percentage points, amounting to 7.4%, which was lower than the 7.7% expected.
China. According to Caixin Bank, in June the PMI index of business activity in the manufacturing sector grew by 0.5 percentage points and amounted to 51.2 points, in turn, according to the National Bureau of Statistics of China, the PMI Manufacturing index in June resulted in 50.9 points.
Key events this week
---
On Tuesday, data on industrial production for May will become known in the Eurozone, Japan and the UK, and the US will report on price increase in June.
On Wednesday, the Bank of Japan will report on its decision on the key interest rate, as well as on a further QE steps and the US will publish data on weekly changes in oil reserves.
On Thursday, China will publish data on second-quarter GDP growth, as well as data on retail sales, industrial production and unemployment in June. In turn, the US will report on the initial jobless claims for the week and the ECB will report on its plans to stimulate European economy.
On Friday, inflation figures for June will be announced in the Eurozone.
---
The information provided herewith has an informative nature. This information cannot be regarded as an offer or recommendation for purchase, storage or sale of securities, or as an investment recommendation, an investment survey or a consultation on investments, or a recommendation to entrust management of your assets to the specific investment manager. The Client is fully aware and undertakes all risks involved in the investment. This information is prepared by AS Baltic International Bank.