Bank Sponsors the 2nd International Forum on Responsible Banking and Finance
Baltic International Bank co-sponsored the 2nd International Forum on Responsible Banking and Finance organised by the International Business & Diplomatic Exchange (IBDE) on 24 June in London. More than 200 participants attended the Forum, including UK-based and foreign regulators, senior industry practitioners, policy-makers, diplomats, academics, and economic and finance experts. The Forum promoted the need for more ethical and transparent business practice worldwide.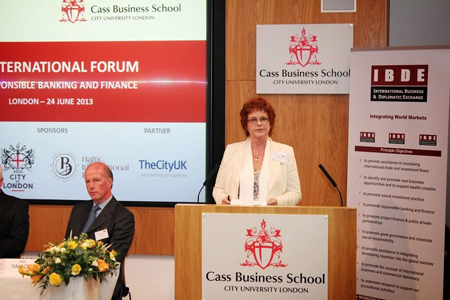 "The global financial crisis has undermined Europe's economic growth. In this time of economic uncertainty, it is crucial to restore confidence in the integrity of financial markets and hence to foster the development of the global economy. The Forum facilitates constructive dialogue among stakeholders who are able to influence the processes within the banking sector. The participants discuss how to prevent unfavourable situations and financial-sector scandals that have shattered consumer confidence in the banking system in recent years", IBDE's representative says.
The Forum focused on issues such as financial regulation and supervision, corporate governance, ethics and banking, as well as long-term risks to financial institutions, markets and sound investment practice.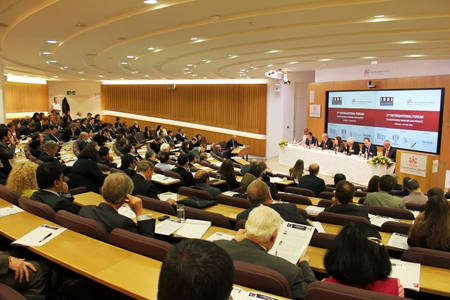 "We believe that the willingness of all stakeholders for effective communication is the key to rebuilding confidence in the banking system. Banks should strive to keep the society, clients, shareholders, opinion leaders and banking regulators & supervisors informed, to publicise their performance results, and to explain their work to the public, thus enhancing their overall transparency. We remain committed to supporting events aimed to promote responsible banking policy", the Chairperson of the Board of Baltic International Bank Ilona Gulchak emphasises.
On photo: Among the other speakers was Sharon Bowles MEP, Chair, Economic and Monetary Affairs Committee, European Parliament