Baltic International Bank closes the first half of the year with profit
Baltic International Bank has closed the first half of this year with a profit of 273 thousand euro and also resumed lending in this period, focusing on the Latvian small and medium-sized enterprise segment.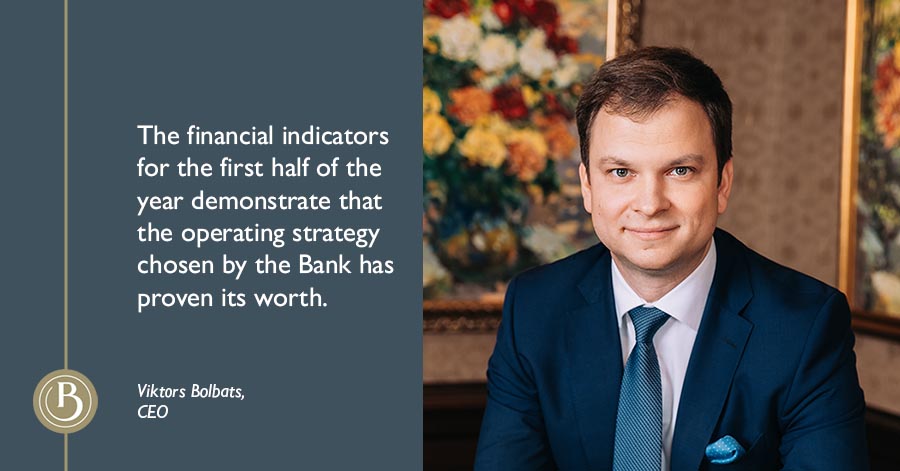 "The financial indicators for the first half of the year demonstrate that the operating strategy chosen by the Bank has proven its worth.
Despite the challenging situation in the world, I have previously anticipated that the economy of this country should be able to recover from the shocks caused by the emergency faster and easier than it did ten years ago. A key role in economic revival at the previous level will be played by effective state support instruments as well as local capital banks, whose capacity and power, in my opinion, enable them to respond quickly and have a precise understanding of the needs of local entrepreneurs in order to provide the entrepreneurs with the necessary business support mechanisms at the time when they are needed," points out Viktors Bolbats, Chairman of the Management Board of Baltic International Bank, evaluating the progress made.
"Since the resumption of lending in Q2 of this year, the Bank has approved new loans in the amount of 5 million euro, some of which have already been issued to local entrepreneurs. At the same time, we are actively working on assessing new clients. The Bank's specialists are analysing and structuring new potential lending transactions in the amount of more than 10 million euro, which are planned to be approved and issued by the end of this year.
We will actively pursue the ongoing work, providing loans to local entrepreneurs and supporting the economic stabilisation at the time when it is necessary for the local economy," says Oto Davidovs, Head of Corporate Finance Department at Baltic International Bank.