Baltic International Bank Was an Event Partner of the Forbes Club (Lviv, Ukraine)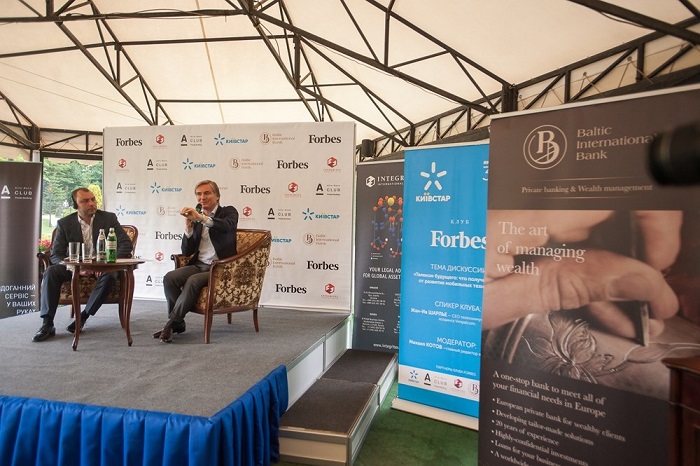 Baltic International Bank was an event partner of the visiting session of the Forbes Club held on 28 June in Lviv. Members of the Forbes Club gathered to meet Mr. Jean-Yves Charlier, new head of the telecommunications holding VimpelCom Ltd, to discuss the theme Telecom of the Future: How Business Will Benefit from Mobile Technology Development.
The new head of VimpelCom told about the main trends in global telecom technologies as well as discussed with the representatives of the leading Ukrainian and international companies the basic forecasts for the development of new telecommunication products in Eastern Europe and particularly in Ukraine. In the course of the discussion with businessmen and guests of the Club, questions related to the influence of the latest technologies on the transformation of the consciousness of capital owners in the context of use of contemporary business models for strategic decision making were raised.
For several years, Jean-Yves Charlier chaired the Board of Directors and was the Chief Executive Officer of the second largest telecom operator in France, i.e. SFR, whose customer base exceeds 20 million subscribers and profit amounts to EUR 10 billion; in April 2015 he was appointed the CEO of VimpelCom.
The Forbes Club is a series of meetings of businessmen and top managers with scientists, economists, writers, politicians, public figures and other opinion shapers in Ukraine and beyond its borders. Starting with 2011, Peter Aven, Mikhail Fridman, Oleg Tinkov, Alexander Rodnyansky, Sergey Belousov, Leonid Boguslavsky, Kakha Bendukidze, Sergey Guriev, Esther Dyson, Vlad Troitsky et al. were among the honorary guest speakers of the Club.
The visiting session of the Forbes Club is traditionally conducted within the framework of the international jazz festival Alfa Jazz Fest held in Lviv the partner of which is Alfa Bank Ukraine. The major task of the festival which this year has gathered more than 40,000 guests is the development of the national culture and strengthening of international cultural relations.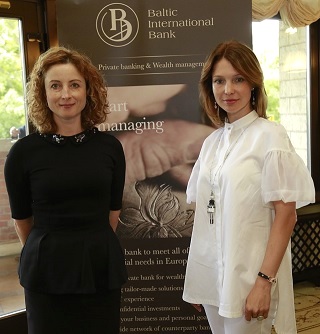 It was the second time Baltic International Bank was an event partner of the Club. 'The Forbes Club is an excellent platform for communicating with interesting and influential people who have achieved a lot in their life and who are able and willing to exchange opinions and influence certain processes not only in Ukraine but also beyond it. The topics under discussion and the speakers invited always arise keen interest and discussion among the participants which in the end contributes to the emergence of incredible ideas some of which afterwards come into fruition and are subsequently implemented in the economic, cultural and social projects. .