In Memoriam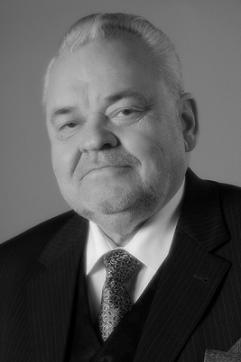 Janis Apelis
08.06.1942 – 07.09.2014
A Great Person has passed away. Janis Apelis.
There were many things he had to go through in his life time. Janis is a perfect example for proving that having a strong personality helps people get their way and cope with hardships.
He has always been willing to use his personal experience and share it with his colleagues.  
The ability to keep his spirits up, whatever the situation, his  effervescent sense of humour, and a high sense of responsibility have helped the bank so many times.
We remember and we mourn...
We do respect him endlessly...
We appreciate everything that he has done to contribute to the bank so that we can continue to move forward...
On behalf of the Board,
Ilona Gulchak
Janis Apelis had worked for JSC Belokon Holding since 1999. In 2003, he was elected as a member of the Board of Baltic International Bank. Before joining the bank, he held the posts of the Deputy Minister of the Interior of the Republic of Latvia and Chief of the Security Police. In 1999, he retired in his rank of police general.
Medal of Grand Cross of the Order of the Three Stars, Latvia's highest award, was conferred upon him in 1997.
The farewell event will be held on Friday, 12 September 2014, 2:00 pm, in the chapel of the Riga Forest Cemetery (Rīgas 1. Meža kapi, Aizsaules iela 2а).
We express our deepest heartfelt condolences to the family, friends and co-workers.