Baltic International Bank joins the Latvian Startup Association Startin.LV
News
- September 18, 2020
Having regard to the role of startups in the overall development of the national economy, the importance of providing support to this sector and the prospects offered by joint work in the development of the startup culture, Baltic International Bank has become a member of the Association.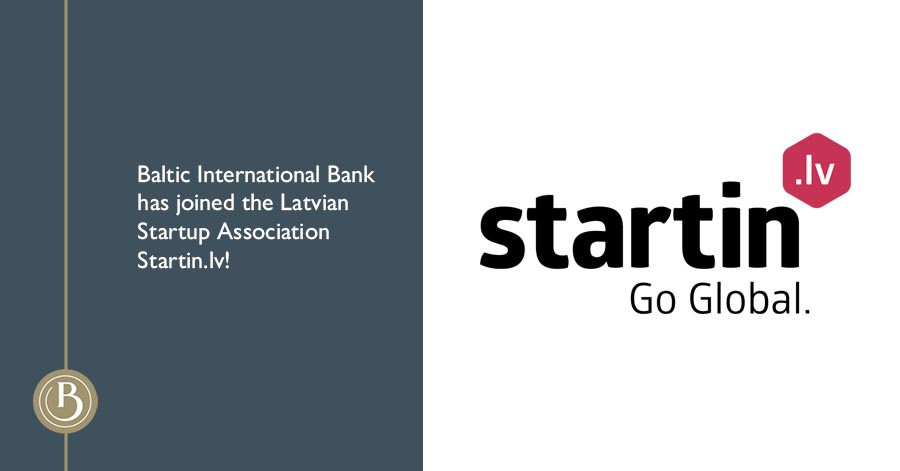 "As a partner and mentor, the Bank is interested in the development of startups, and this also fits within the priorities of the Bank's strategy: to be a financial partner for small and medium-sized Latvian companies, to use and support innovative financial solutions and to promote capital market development," says Dace Dūklava – Kokina, Head of Strategic and Business Development.
Commenting on the accession of Baltic International Bank to the Association, Jānis Rozenblats, Chairman of the Board of the Association, points out: "The Latvian Startup Association represents over 70 startups, investors and other industry players. Our goal is to strengthen the local ecosystem, help existing companies and promote the formation of new startups in Latvia. We have already established successful cooperation with banks in Latvia and we are glad that Baltic International Bank has joined the list!"
The Latvian Startup Association brings together startups and their associations based on common values, with the aim of representing joint interests, speaking with one voice and educating the public about startups in Latvia.