Weekly financial market overview 05.10.-11.10.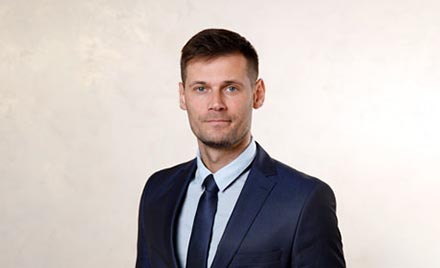 Main events of the previous week
---
The commission on Presidential Debates last week announced a decision to hold a second Biden-Trump meeting remotely. The commission said that this is necessary in order to protect all participants from the coronavirus. US President Donald Trump declined to participate in the next round of virtual debates with Democratic presidential candidate Joe Biden. Trump said he considered the commission's decision itself "virtual" and aimed at protecting his rival. In an interview with Fox Business, Trump said that he was "not gonna waste his time" on a virtual debate and "sit behind a computer, ridiculous". The Trump campaign said the president would instead hold a rally for his supporters. The representatives of Biden's campaign, after Trump's refusal, said that their candidate was impatient to "talk directly to the people of America." President Trump was discharged from the hospital early last week, where he stayed with coronavirus. Covid-19 was confirmed by several more White House employees and people from Trump's campaign. Since Trump returned to the White House, he and his doctors have repeatedly stressed that the president is doing well. The first round of debate between Trump and Biden soon turned into an exchange of insults. The American media described the Biden-Trump meeting as "chaotic" and "ugly."
Economic data
---
USA. Trade deficit in August reached its highest level since August 2006 at $ 67.1 billion. Imports in August increased by 3.15% against July, while exports grew by 2.14% over the same period.
The number of initial jobless claims for the week was registered in the amount of 840 thousand, which is 19 thousand less than the week before and 20 thousand more than predicted by analysts.
Eurozone. Retail sales rose 4.4% in August versus July, while retail sales were expected to grow at 2.4%. In turn, in annual terms, retail sales in August increased by 3.7%.
Key events this week
---
On Tuesday, the US will know the rise in prices for September, and China will publish data on the trade balance for September.
On Wednesday, the Eurozone is to publish industrial production data for August, and the IMF and World Bank will start their annual meeting, this time remotely.
On Thursday, the US will know the number of initial jobless claims for the week, as well as changes in oil reserves for the week, in turn, China will publish statistics on the rise in prices for September.
On Friday, the Eurozone will announce the final price increase in September, and the US will report on retail trade and industrial production for September as well.
---
The information provided herewith has an informative nature. This information cannot be regarded as an offer or recommendation for purchase, storage or sale of securities, or as an investment recommendation, an investment survey or a consultation on investments, or a recommendation to entrust management of your assets to the specific investment manager. The Client is fully aware and undertakes all risks involved in the investment. This information is prepared by AS Baltic International Bank.