Belokon wins court trial with Oyston family
November 6 came as a special day for Baltic International Bank! The London High Court ruled that our shareholder Valeri Belokon has won the High court battle against the Oyston family - co-owners of the Blackpool football club. We are proud of the courage of the Bank's shareholder to defend his rights in courts for several years, and we are pleased that the court action has come to a successful end! The world belongs professional and courageous people!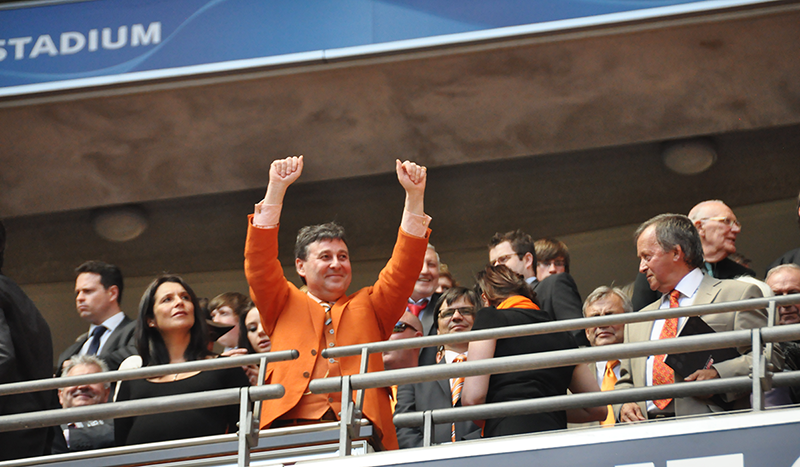 On November 6 the London High Court ruled that Oystons (Owen Oyston and Karl Oyston) must for GPB 31,27 buy out shares belonging to Valeri Belokon, shareholder of Baltic International Bank, due to violation of minority shareholder rights.  In addition, Oystons must pay Mr Belokon his litigation costs, which could be approximately GBP 2 million. Thus, Valeri Belokon has managed to both to resolve long-term shareholder conflict in the Club and to regain his investments into the Club over 10 years.
This is another victory of Mr Belokon in international litigation. In 2014, the International Arbitration in Paris ruled that the Kyrgyz state should pay V. Belokon USD 16.5 million for illegally expropriated Manas Bank.
Claim for unfair prejudice against co-owners of Blackpool Football Club Messrs Owen Oyston and Karl Oyston and their companies was raised by wealthy Latvian businessman's Valeri Belokon company VB Football Assets (a shareholder in Blackpool Football Club).
Mr.Belokon raised the claim mainly because since the Club's promotion to the Premier League in 2010, millions of pounds of BFC monies have been transferred by the Oystons from the BFC to Oystons' companies through unsecured interest-free loans and by paying GBP 11 million, as the Director's remuneration, to Owen Oyston. These activities were carried out by Oystons without informing Mr Belokon, without his involvement in the decision-making. Mr Belokon was not paid a profit share due to him, thus violating his minority shareholder rights.
At the same time Oystons did not invest adequate resources into the football team, despite the fact that so-called parachute payments from the Premier League over the few years reached almost 100 million pounds. As a result, a team has dropped from the Premier League to the third tier league in a few years time.
The purchase of Blackpool FC shares brought the Club money to be invested in team. The Investment Agreement signed between Valeri Belokon owned "VB Football Assets" and "Segesta Limited" guaranteed the necessary stadium-infrastructure improvements and construction of new stands for the convenience of the supporters. Mr Belokon also established a special-purpose Fund for buying highly qualified players. These Mr Belokon's investments and his active participation in the development of the club allowed Blackpool Football Club to get into the Premier League in a few years time.
(*) Claim is raised against Owen Oyston, Karl Oyston, and against companies owned by them: Blackpool Football Club (Properties) Limited, (Formerly Segesta Limited), Blackpool Football Club Limited.