Baltic International Bank enhances its expertise in combating financial crimes
Baltic International Bank invests in boosting professionalism of the employees and enhancing their expertise in combating financial crimes in accordance with international standards. Anda Saukāne, a member of the Management Board and the Head of the Security Unit of Baltic International Bank, has received the prestigious Certified Anti-Money Laundering Specialist (CAMS) credential. The CAMS certification is the gold standard in AML examinations. The CAMS credential is the most respected and coveted certification for AML professionals in the industry. Financial institutions, governments and regulatory authorities all over the world recognize and perceive it as a serious commitment to safeguard the financial system from the abuses of financial crime, including money laundering and other illicit activity.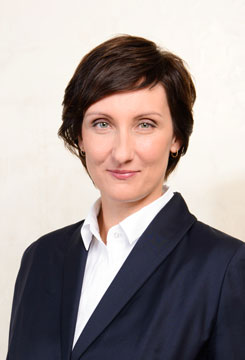 Anda Saukāne, Member of the Management Board of Baltic International Bank 

"To foster Bank's compliance with the highest standards of AML, we have already carried out extensive measures, including the reinforcement of Bank's internal control system. Bank's employees involved in implementing the Know Your Customer (KYC) and Know Your Customer`s Partner (KYCP) principles have undergone the in-depth AML/CFT training. Bank has amended its AML/CFT policies and procedures to ensure that they are compliant with the regulatory requirements. CAMS credential is the next step to achieving Bank's goal, namely, to strengthen Bank's adherence to international standards and enhance Bank's transparency." 
"The CAMS certification is indicative of that Bank's team comprises seasoned professionals who are constantly keeping track of the developments in the industry. In the financial services industry, the senior management's willingness to extend the frontiers of their knowledge is also part of the good governance framework. The terrorism and drug trafficking represent the starkest threat that the society faces. Therefore, the representatives of the financial community carry a great responsibility. The first task is to implement effective control mechanisms and systems aimed at preventing suspicious transactions in a timely manner. The second task is to improve the culture of risk management and risk management tools," Anda Saukāne says. She emphasises that Baltic International Bank actively embarked on those measures in 2016 while implementing Bank's new strategy.
Anda Saukāne has been working for Baltic International Bank since 2012. She performed the duties of a tax policy adviser. She took up the position of the Head of the Information Department in 2013 and the position of the Head of the Security Unit in March 2017.