What is the future of the robo-advisory business? - Opinion of our expert
Technologies such as robotics and artificial intelligence and the likelihood that they will gradually replace humans in the workforce... Just a couple decades ago, they fell predominantly into the realm of sci-fi films. Now, there's no doubt that a robot uprising is closer than ever predicted. The only question is when it is going off.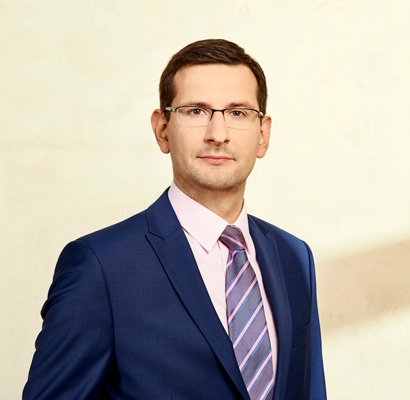 Boris Lusin, Head of securities division at
Baltic International Bank


Boris Lusin, Head of securities division at Baltic International Bank, emphasizes that robotics and artificial intelligence expand into various sectors, and financial markets are no exception. A few decades ago, an individual having idle cash and wishing to operate in financial markets would go to a well-educated and seasoned expert in financial instruments, outline his needs and discuss his risk appetite and the desired rate of return. Then, the would-be investor and the expert would jointly make the proper decision about which elements would go into the investment portfolio.
As the situation has now changed drastically, any individual having idle cash can open online one of multiple robo-advisors, the nickname for online investment platforms. Robo-advisor is a digital platform that provides automated, algorithm-driven financial planning services. Within a couple of minutes, the potential investor fills out the questionnaire in the online environment (specifies tolerable risk, expected rate of return, and other essential features). Computer will assess the customer's risk profile and determine financial instruments most suitable for the customer. The above mentioned algorithm will determine whether the customer's funds will be invested in conservative bond funds or will be used for exposures involving stocks.
The first robo-advisor platform, which was made available to any potential financial-market participant, was established nearly 10 years ago. Since then, robo-advisors have surged in popularity. Currently, robo-advisors manage an estimated total of over US$225 billion, with this figure increasing by 60 percent every year.
Certainly, an automated portfolio construction proves attractive both for investment fund founders and investors.
Those who intend to operate in financial markets greatly appreciate the opportunity to automatically build their investment portfolios while starting with comparatively small amounts of idle money. They can access, in the twinkling of an eye and at lower cost, wealth management services that have previously been available only to affluent people.
Companies that establish and maintain the platforms also reap benefits from the robo-advisory business. The services are in high demand, and expenses include the cost of one-time development and the cost of subsequent maintenance of the algorithm. Very often, companies that independently establish investment funds also establish and maintain robo-advisory platforms and sell their funds on a no-fee basis.
Robotised instruments are becoming increasingly popular. But there is still a great confusion surrounding them in the marketplace. What will happen when the global financial markets move into a new cycle? Over the past years, the global financial markets have witnessed sustainable growth. The vast majority of experts are continuing to forecast further surge of stock prices. According to the projections from Goldman Sachs (a leading U.S. investment bank), the S&P 500 will close at 2.850 in 2018, a more that 10 percent gain from current levels.  Bank of America has voiced the same prediction.
I think that stock-market growth seen during the past years may have made many less sophisticated financial-market players overly optimistic about their ability to forecast market trends. Furthermore, the algorithms employed by robo-advisors have never been affected by deep economic crises of a scale analogous to the 2008 financial meltdown. What steps will a robotised capital manager take if stock markets get adversely affected by shocks, whether or lesser or greater severity?  Nobody can be certain about that.
It is what gives to me and my peers (other wealth managers worldwide) sufficient assurance that we'll have a lot of work to do, at least in the coming years.
To learn better about risk tolerance and appetite level of a less experienced investor, you should discuss the matter in-depth during a trust-building conversation. Likewise, only a well-educated professional who has vast experience and expertise and an analytical approach to decision-making is able to make well-thought-out decisions to tide over financial market shocks or crises. Things do not always go exactly according to plan, and the future is not driven by any algorithm. However, people are those who shape the future. To deal with crucial and non-standard situations, people are capable of making the best possible decisions. This especially concerns wealth management which is seen as the most important aspect for many customers.