Valeri Belokon: Money signifies belief. All other things are merely myths.
On the eve of the 100th anniversary of Latvia and the 25th anniversary of Baltic International Bank, Valeri Belokon, Baltic International Bank's shareholder and Chairperson of the Supervisory Board, in an interview to the magazine VIP LOUNGE evaluates the Bank's activities for 25 years, talks about changes in the world and banking sector, and shares his values.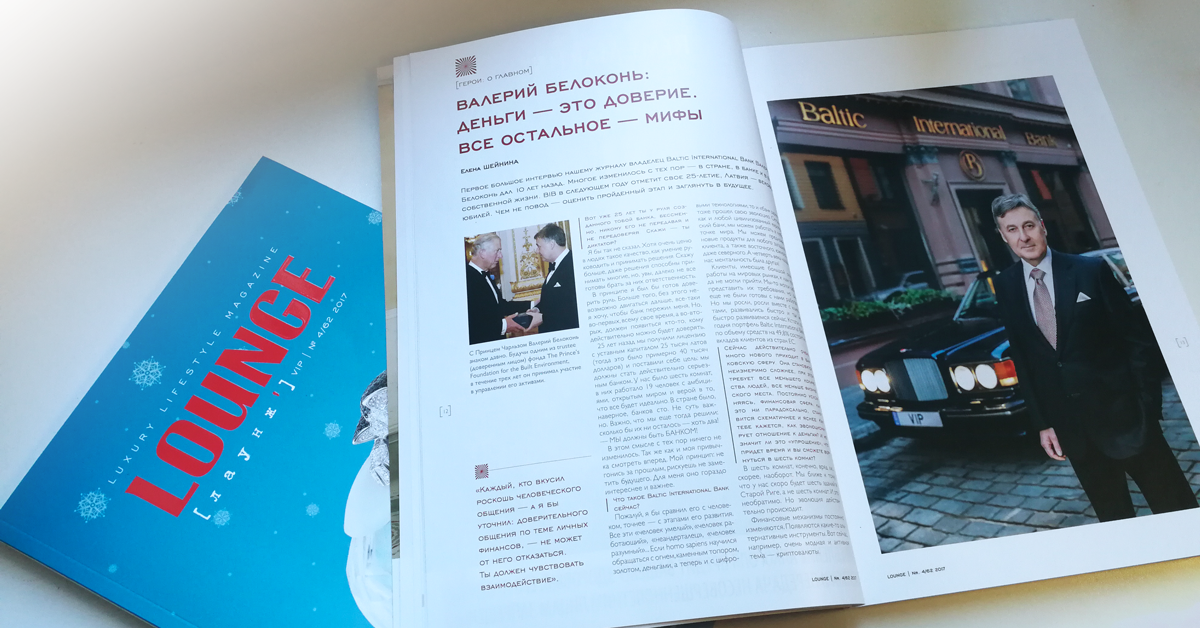 "I believe in the "banker's karma": after all, we are responsible for the money people give us. Even more - for the belief itself."
---
---