Seeking Remote Identification Solutions for Convenience of Our Customers
Today, the conventional approach to customer service is undergoing changes with the advent of global digitalisation, and customer satisfaction largely depends on the speed banking services reach their end-user and the quality of service delivery. We, Baltic International Bank, strive to render personalised, bespoke financial products and services to our clients, and we are keen to find ways to refine customer service and to accelerate service delivery to customers in the markets where Baltic International Bank is present and operates!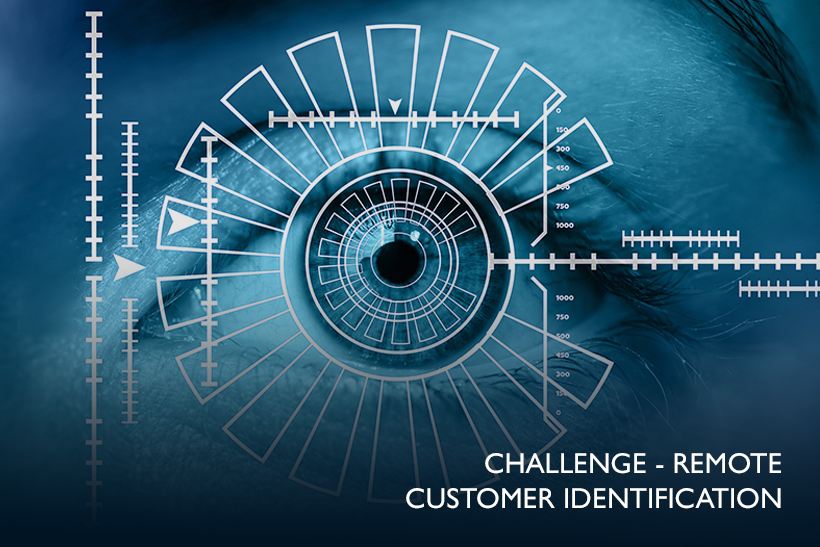 According to Janis Osis, Head of Digital Channel Development at Baltic International Bank: "Mobility and efficiency in the provision of banking services and onboarding of new customers are key factors on the way to success in achieving both the customer satisfaction and the long-term financial strength of the bank. In view of ever-increasing regulatory requirements for the banking sector and the financial services export industry well-developed as time passed, it is essential for the Bank to bring to life the solution of customer identification by using a variety of digital tools (skype, webcam, viber, whatsapp)".
In Latvia, the question how to become a customer without appearing in person at the bank is still awaiting its response. This idea has already received a boost from the European Parliament, it is under the consideration of Latvian state institutions, meanwhile banks are taking efforts by assessing alternatives and choices for a secure and reliable identification and touting of their services to first-time customers in Latvia, in Europe and beyond it. In the meantime, various solutions are already available on the market offering to verify customer's identity documents and to identify customers with the help of video by comparing the person's picture on the screen with the person's photo in his/her identity document, e.g., IDnow, Veriff, BIOid and others. Such identification tools have already gained support in Germany, Malta, Switzerland and also Lithuania, and it is highly probable that Latvia will also introduce similar solutions in the near future.Janis Osis, Head of Digital Channel Development at Baltic International Bank
The Digital Solutions Specialists of Baltic International Bank are working on the study and analysis of various remote customer identification solutions in a goal – oriented manner. In an effort to gain new ideas, this autumn Baltic International Bank entered into partnership with Demola Latvia, having set the idea of exploring remote customer identification solutions as one of its primary tasks.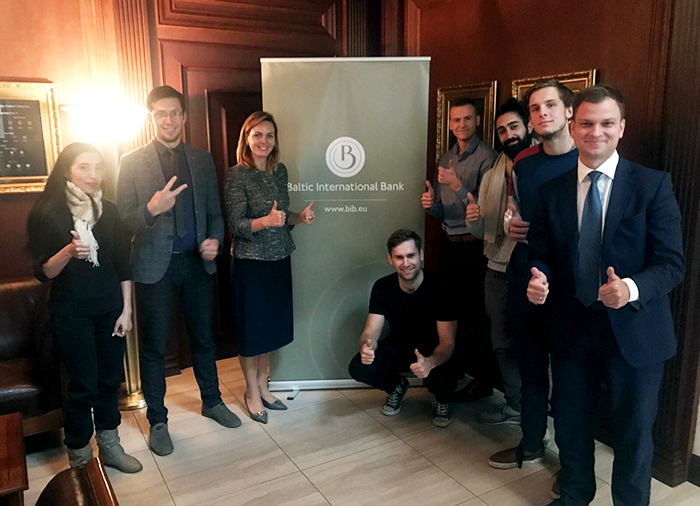 Demola project group, working on "Distant identification tools"
"Demola Latvia is an international platform where cooperation between leading companies across industries and students from different countries and universities worldwide is established and maintained in support of generating creative, trailblazing ideas and their implementation in real-life business", says Mikus Losans, LU Business Incubator Manager and Demola Latvia representative. "I am delighted to have Baltic International Bank added to the list of our partners this year and I am convinced that the projects put forward by Baltic International Bank will give unique experience to students and brand-new, marketable solutions to the Bank!"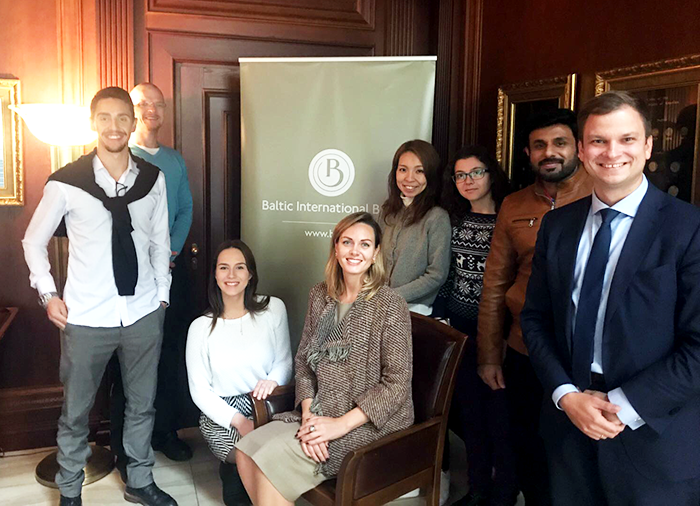 Demola project group, working on "Customer Networking Platform" 
Baltic International Bank is working dedicated on the evolvement of advanced technological solutions and we strongly believe that in doing so we will manage to create and offer innovative solutions and benefits to our customers!