Special offer of investment projects for forum delegates
Baltic International Bank Investment Forum provides also practical value for the delegates – individually tailored and carefully selected investment projects in energy, real estate, retail and other sectors will be exclusively premiered for the attendees of the forum.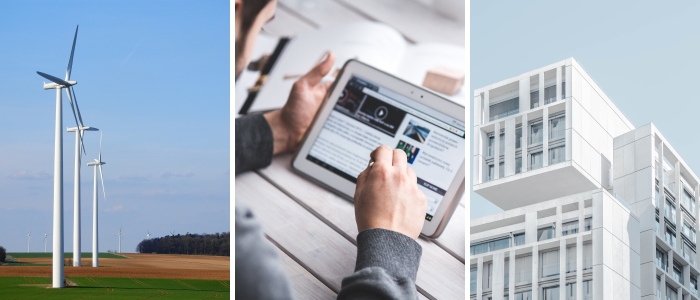 You will be able to choose your preferred investment method – be it bonds or fixed income instruments, investing in equity or stocks, real estate, co-invest in a project or use of other asset management opportunities. We provide both from-the-shelf offerings, as well as tailored solutions, based on customer preferences and risk strategy.
We will apply our know-how, extensive expertise and experience in helping you select the most beneficial investment projects individually for you or your company. Opportunities are limitless and we know how to navigate them. There are thousands of investment options available and our job is to make the best choice and find the right option to protect and grow your wealth.
Baltic International Bank believes in collective action to stimulate investment opportunities. It isn't about the money you have, it's about the knowledge you have, about the ability to seize new opportunities, taking full advantage of expertise, reach and experience of experts.
Help us grow your capital! Not only to create better products and services, but also produce more inclusive economic growth and build sustainable systems in all areas of life advancing our common future and making long-term impact.
---
Invest in fast growing and progressive industries
---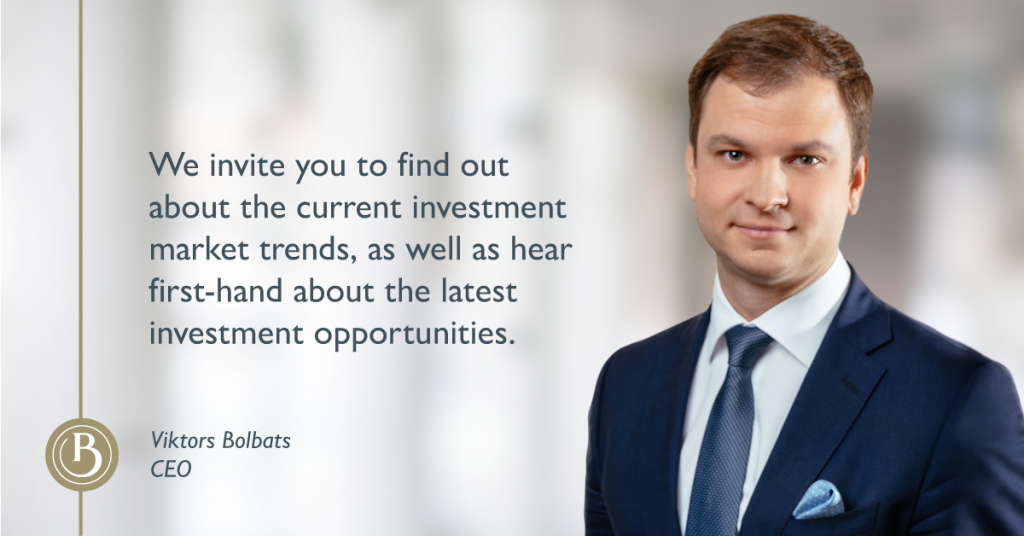 We have especially selected investment projects accordingly to the development specifics of our region.
 Energy
---

The Renewable Energy Directive sets rules for European Union to obtain 20% of energy in gross final consumption of energy from renewable sources by 2020 and at least 32% by 2030. National action plans in member states provide for more green energy creation. Energy sector is rapidly developing in the Baltic area introducing new, alternative and progressive energy solutions. While producing slightly more than 37.2% of its inland annual energy consumption from renewable energy, Latvia is the leader of the share of renewables in total energy consumption within the EU (Eurostat, 2016). Wind energy that is not dependent on state subsidies but on modern technology is reachable for investors today.
E-retail
---

Invest in e-retail industry that are becoming increasingly popular in the Baltic market and a direct competitor for conventional retailers. Total Latvian e-retail revenue across all product categories is expected to grow to 440 million USD by 2021 (Statista, e-Commerce Latvia). 96% of Latvian millennials are shopping online. In markets like US and UK online-shopping is growing double-digit rates, compared to classic retail that barely grow along the GDP growth rates. Investors can participate in a privately-owned internet-retail projects that potentially can be taken into public offering.
Real estate
---


Real estate is one of classical investment assets that are present in most of investment and private portfolios. Tailored portfolios of picked assets in central locations of Riga, cash-flow properties with recognized tenants and property management can provide a good opportunity to allocate your long or medium term investment.  
---
One of a kind opportunity to mingle with high-level participants from the global investment community
---
Baltic International Bank Investment Forum will gather executives of international companies and stock exchanges, wealth fund managers, investment bankers, international investment experts, and entrepreneurs providing unique networking possibilities. Build long lasting, scalable partnerships, which create shared value.